How does the payment link work?
The payment link is a solution from the Payphone ecosystem that allows you to receive payments without the need for a website, just by sending a link to your customers. If you want to sell via Facebook, Instagram, WhatsApp or email, the payment link is your solution.
It is also ideal for email wallet collections and asynchronous payments. The payment link can be generated from your website. PayPhone Business or by doing a technological integration with our Api. Below we will show you how to generate a payment link from our Payphone Business page, and then with our Api if you need to integrate with your system.
Payment Link Flow
The payment link works as follows:
Generate payment link with a specific receivable value.
Send payment link to customer.
The customer makes the payment
Generate Payment Link from Payphone Business Portal
Log in to your portal PayPhone Business with your Ruc, email and password, and go to the section "Generate Payment Link".
Next enter the amount to be collected and press "Generate payment link".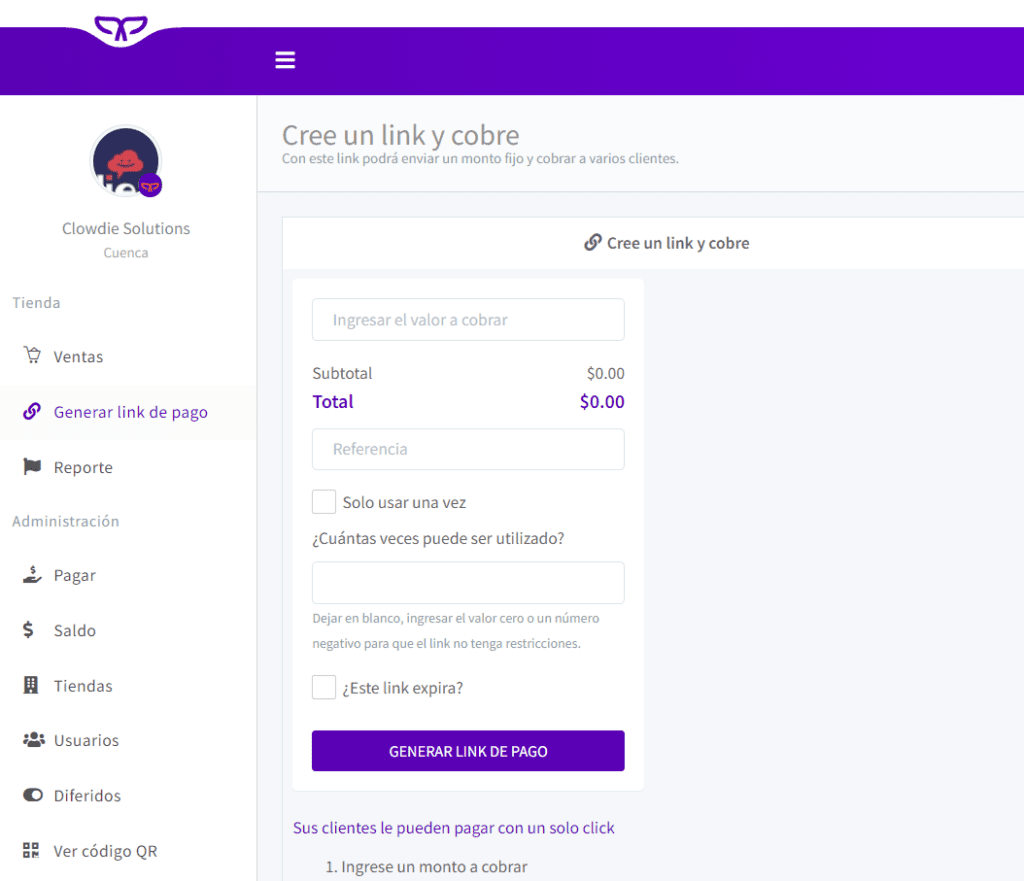 It will automatically generate a link that you can share through your preferred media, and additionally you will have a QR code (the person who scans it will open the payment link).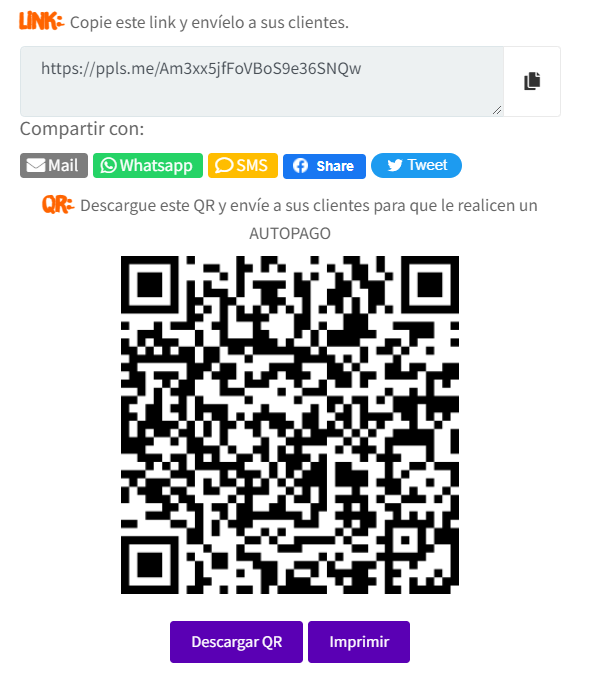 When your customer opens the link they can pay using their credit or debit card, or use their Payphone app to pay with gift cards or Payphone balance. The link looks like this: